SAVE AT 123FORMBUILDER
Do you need to finish your final paper for graduation and you have to make a survey or a questionnaire? Do you have a website and you need help to create a web form? You can easily do this and a lot more with 123FormBuilder platform. And now you can always benefit from a great discount. Simply, grab a voucher code from our page and enjoy the best deals for this amazing company.
HOW DO YOU FIND THE BEST 123FORMBUILDER OFFER?
At Promonix, you can find different saving options. The most common is represented by coupon codes. You can either use a 123FormBuilder coupon that gives you either a certain percentage off from your order or a fixed amount of money that will be deducted from your order value as long as you meet all the required conditions. To get the biggest offer make sure you pay attention to the details of each voucher in particular.
Try it before you buy it. 123FormBuilder gives you the opportunity to get the Basic Plan free of charge. You will be able to create up to five forms and collect no more than 100 submissions per month. If you also own an enterprise you can request a free demo to see how this software works.
You can always find discounts at 123FormBuilder. Be it the reduced Black Friday offer or a thank you discount when you use the software for the first time. Keep an eye on the official website so you don't miss any deal. In addition to this, you receive 15% off as a discount when you choose the yearly subscription plans.
IT'S THAT EASY TO REDEEM YOUR 123FORMBUILDER VOUCHER CODE

The following instructions show you how you can easily and safely redeem you 123FORMBUILDER voucher and benefit from the attractive prices. Firstly, you must have a look at all the vouchers available on our page and read carefully the details of each of them. If you find one that is suitable for your order, click on the box Get Code, copy the code or write it down. Go to 123FORMBUILDER.com, choose your subscription plan and add it to the shopping cart. In the order overview, paste the code or type it manually and then continue with the final steps of your order. There are coupons that don't require a code. With these ones, you have to click on the box View Deal to let Promonix lead you automatically on the promotion page.
DO YOU WANT TO SAVE MORE?
Despite the wide range of vouchers, 123FormBuilder may not always have the right things for your needs. In this case, some other providers at Promonix may be of a big interest to you. See how lucky you are and search for many other discount codes and promotional offers on similar providers including Edraw and Shutterstock.
EVERYTHING FOR YOUR ORDER AT 123FORMBUILDER
If you are using 123FormBuilder.com for the first time and you are not yet familiar with the order conditions, there is no problem and you don't have to dig into the website to find all the important information you must take into account. We've summarized the most essential facts about shipping and payment methods, refund policy and Customer Service Team.
Payment – Credit and Debit Card (MasterCard, VISA, Maestro), PayPal
Shipping – After you choose your subscription plan and you pay for it, you will get access from your account to all the features available for the plan you have chosen. Everything will be built-in into your account or the app.
Return (exchange) – In case you dare not satisfied with your subscription plan you can request a full refund within 30 days from your purchase. When you request a refund for yearly plans, you will receive your money back minus 6% from the order value. This represents the online payment commission.
Contact – Share your doubts and ask for assistance. You can get in touch with the Customer Service Representative on social media, by sending an email to [email protected] or by talking live to an expert.
DO YOU NEED SUPPORT?
If you tried to redeem you voucher code and you receive an error message, it means you have to pay more attention at the details of the voucher or at the spelling mistakes.
Correctly entered code? Make sure you have really applied the code correctly, as it is shown on our page because each code is unique and consists of an individual order of numbers and letters that must not be changed. If you make even a small typing mistake, the coupon will become invalid. It is advisable to use the copy-paste function to transfer the code correctly.
Redemption conditions observed? Not that the vouchers are linked to certain requirements. The redemption conditions are highly important. Some of the vouchers may apply only to Platinum Subscription plans others could be valid only if your purchase exceeds a minimum order value. There are times when the code applies either to new or existing customers.
Code already used? As soon as you use a code, it expires. You cannot redeem a voucher code twice. But you can still save your money by simply choosing another valid voucher from our list.
TOP TOPICS ON 123FORMBUILDER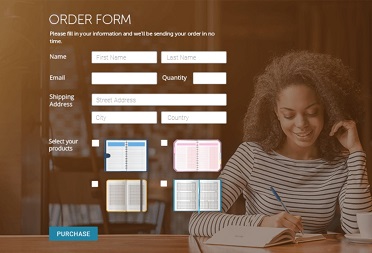 From small business to enterprises, 123FormBuilder is the software you need create online forms with a simple drag-and-drop tool and with no coding. With 123FormBuilder you get access to more than 1000 form templates including event registrations forms, medical and booking forms, consent and feedback forms, employment and appointment forms or donation and payment forms that will help you to collect the right data from your clients and within your organization. You can publish your forms on all sorts of platforms. Sign up right now and start building your own form. Be creative and be part of a big community. Famous companies like Nikon, AIESESC, thinkEDU and the University of Arkansas are already amazed and pleased use 123FormBuilder in their daily activities. Join now and make your life easier.
123FORMBUILDER IN DETAIL
Founded in 2008 in Romania, 123FormBuilder is a powerful and reliable cloud-based form builder allows individuals and organizations to create forms, quizzes, surveys and many other things. Pick a plan and get started. For individuals you can choose between the Basic Plan which is free, the Gold Plan and the Platinum Plan. Prices start at $20.83/month for the yearly plan and you get access to a wide array of features including unlimited API Calls, forms and fields per form, 20.000 submissions per month, form templates and calculations, internal technical support, multi-factor authentication device and no back link to 123FormBuilder. You will get even more for your organizations. Digitize and automate data collection, accelerate your productivity through workflow automation and manage your data wisely. Request a demo for your enterprise and institution and then contact the Customer Team to buy a plan so you can benefit from all the features available.